NIR's members come together to identify common challenges and dilemmas. Swedish business collaborates with other stakeholders through NIR, with the common goal of conducting economically, socially and environmentally sustainable business.
Swedish business drives global sustainability by acting responsibly and contributing to decent work and sustainable economic growth. Our members represent some of Sweden's largest exporting companies and the financial sector. Together, our members share a long history of conducting successful business globally.
Doing business in complex markets often involves challenges beyond laws, rules, regulations and guidelines. Local business practices can be an obstacle for conducting sustainable business. The root causes of risks related to human rights and sustainability can be complex to identify and the boundary between political and sustainability risks is often vague.
NIR supports its members in identifying markets and addressing potential risks, enabaling collaboration between members and other actors to mitigate those risks and promoting joint approaches in identified markets.
This approach supports our member companies in conducting sustainable business in complex markets while driving global sustainability by providing solutions and business models.
Member events
NIR organises and facilitates peer-to-peer knowledge exchanges on current trends and to address challenges and identify opportunities for a positive impact in complex markets.
Topics covered in our member events include:
⦁ Sustainability in mining
⦁ Anticorruption
⦁ EU Taxonomy
⦁ New US Iran policy
⦁ Human Rights Due Diligence Legislation
Facilitating peer-to-peer knowledge exchanges is a core pillar of our operations and results in new initiatives, partnerships and programmes.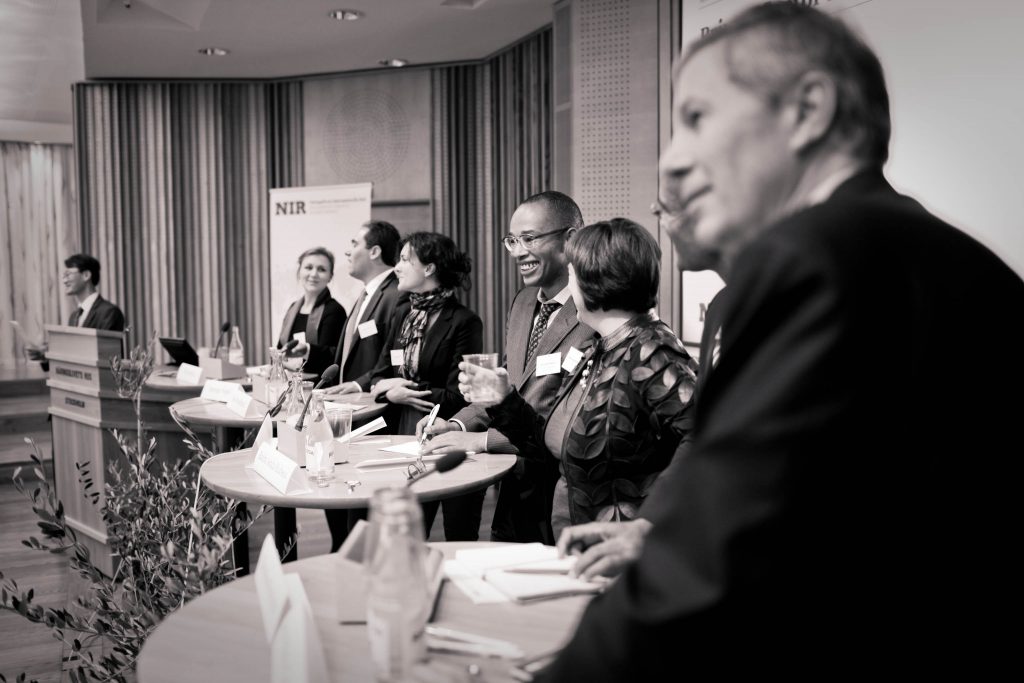 Want to become a member?
NIR is a meeting point for our members and Swedish and international business peers to exchange experiences on how to conduct sustainable business, mitigate risks and foster local sustainability in complex markets. NIR provides its members with:
⦁ Support in selected markets
⦁ Training on management in complex environments
⦁ Programmes to apply in local value chains
⦁ Access to relevant networks in selected markets
⦁ Contact with the Swedish Ministry for Foreign Affairs and Swedish embassies
If you would like to know more about becoming a member, do not hesitate to contact us.