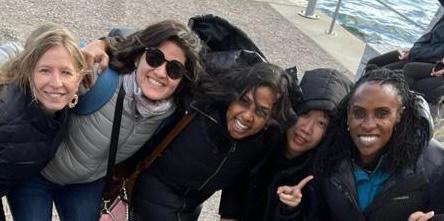 Today we celebrate our colleagues, the backbone of the Swedish Workplace Programme, who effortlessly implement the work across our Hubs in Asia, Africa and Latin America.

On this day in 2020, a team of talented colleagues with diverse backgrounds and expertise joined the SWP. Little did we know what could be achieved in 24 months – despite a pandemic, lockdowns, time zones apart and travel restrictions.
We are currently working closely with some 20 multinational companies and their values chains, trade unions, employer associations, governments, Team Sweden and other partners to promote decent work and sustainable business through dialogue and workplace cooperation. The Swedish Workplace Programme is continuously being consulted and invited to various forums to present our workplace dialogue model and how to create partnerships to tackle current and future challenges.
Please read more about our work during 2021 in the Annual report for the programme: