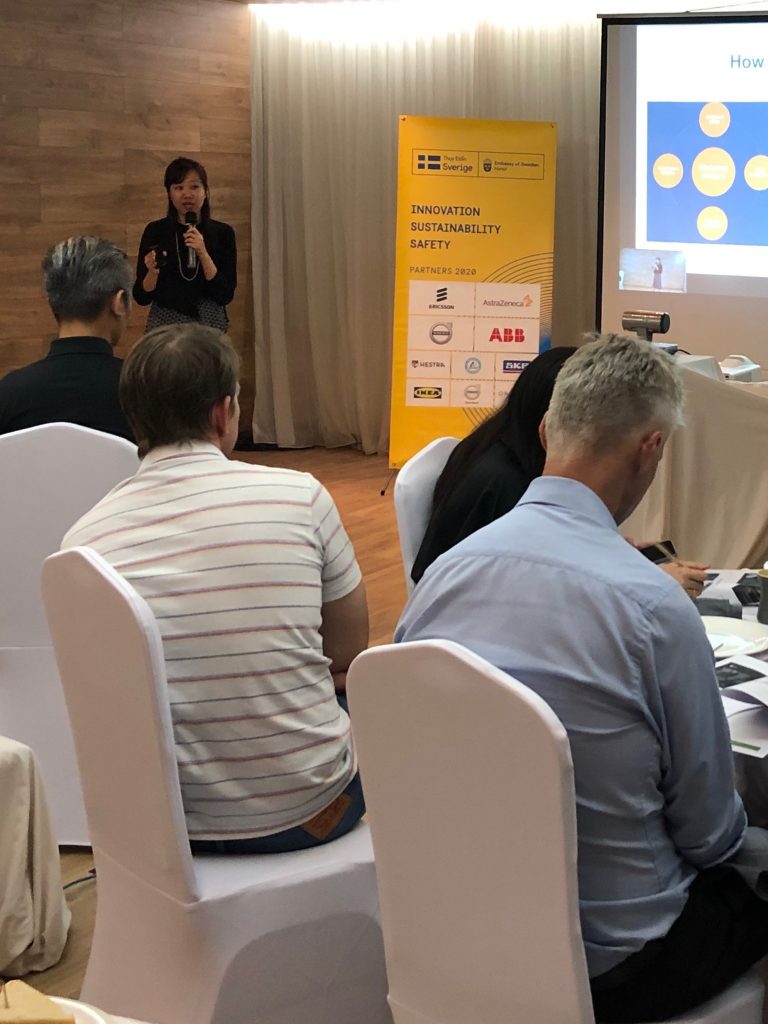 Together we can create a positive impact on regional sustainability challenges
SWP's Sustainable Business Platform (SBP) aims to achieve the same results as other sustainability networks, to find practical solutions to achieve the Sustainable  Development Goals (SDGs) that companies set at the group level. In today's fast changing and competitive market, integrating sustainability in corporate strategies is a strategic way to enable long-term sustainable business.
SWP invites companies to be part of a Sustainable Business Platform to discuss sustainability and how to move from policies to practice.  Our mission is to be a catalyst for those who want to make a difference in sustainability and use the workplace to enable such improvements. 
---
Do you want to make a difference and/or do you need to report the achievements your organisation delivers to the group policy, but don't know how to start or how do you continue improving?  
The purpose of the Sustainable Business Platform is to share knowledge from different businesses about common challenges and prerequisites in the region they operate. The conditions for achieving the SDGs in the world differ. In the regions where SWP operate, we invite primarily companies, that experience the same bottlenecks in implementing effective change and ultimately impacting the SDGs. 
The success of the network builds on the voluntary participation and contribution of the participants and their openness to sharing experiences and ideas. 
To achieve long-term solutions we believe it is necessary to involve those who know what the prerequisites are for action, the companies know the business needs and have resources to act and experts with the knowledge to avoid pitfalls and inspire with success stories. 
SWP has established SBPs in the four regions where we operate, and interest is growing in participating in these networks. The topics that are discussed and shared are identified based on the participants' needs. Examples of the topics are how to keep businesses running and protect employees during the COVID-19 crisis, mitigation measures from its impact, sustainability in the supply chain, anti-corruption, future of work and using social dialogue as a tool to enhance workplace cooperation. 
---
Sustainability topics in the platforms
We share some examples from our SBPs in the hubs below. If you are interested in taking part in one of our SBPs, please reach out to our Regional Programme Coordinators. You can find their contact information under Contacts.
---
The business reality of the pandemic COVID-19
Challenges and opportunities for corporate transformation
The first meeting that introduced the concept of the Sustainable Business Platform in Colombia was hosted by SWP and the Swedish Embassy in Bogotá. Twenty–five participants from eight companies shared experiences virtually on the effects of the COVID -19 pandemic in the meeting "Challenges and Opportunities for Corporate Transformation". 
Representatives from the Colombian private sector shared their experiences with Swedish companies and highlighted the importance of employee engagement, respectful treatment and decent work within their companies for business success. The discussions continued with the role of Social Dialogue during COVID-19. The dialogue is used as a tool to encourage and share best practices of local innovation and solutions for business continuity through engagement with employees.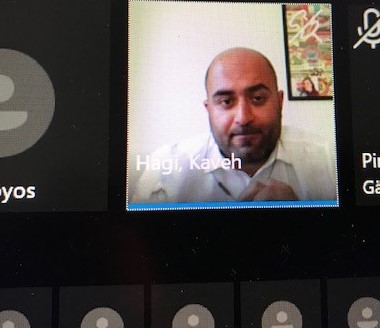 ---
The advantage of structured workplace cooperation during COVID-19
with companies in Sub-Saharan
The meeting highlighted best practices by SWP team Africa, Scania (Kenya) Babcock Ntuthuko (South Africa) and Sodeico (DRC). The conclusions were that companies with already existing workplace cooperation structures were quicker in finding solutions and measures to address the COVID-19 pandemic.
The meeting inspired webinars in other countries, such as DRC, and generated interest to continue discussions on employee engagement for safety measures.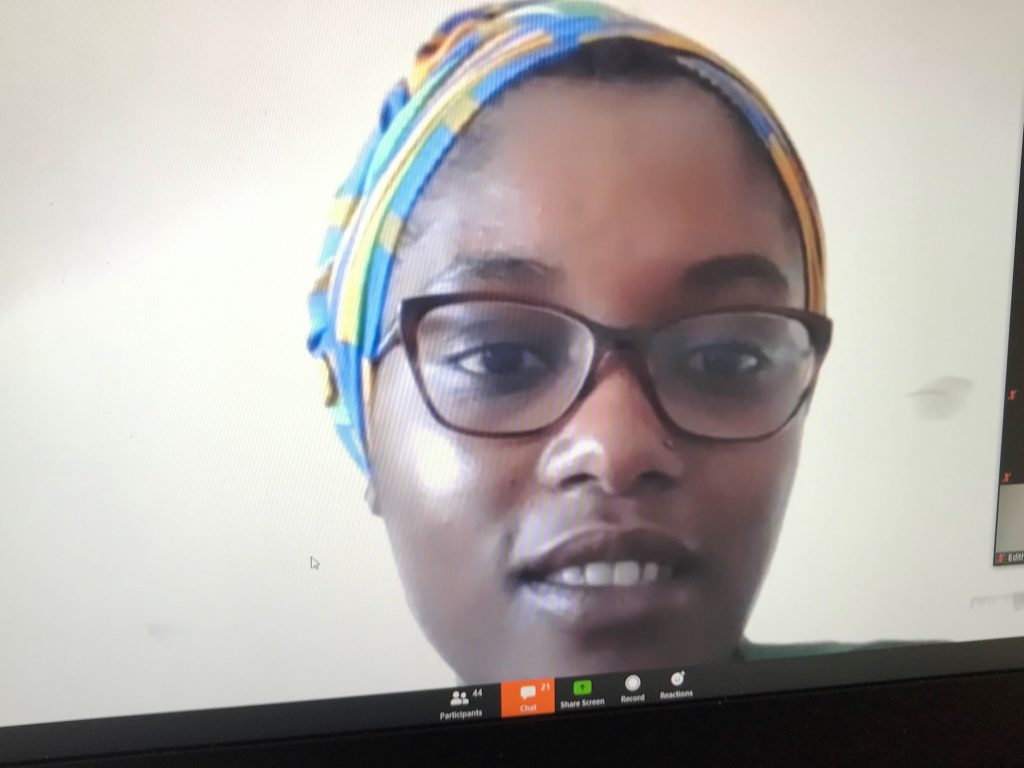 ---
The role of Social Dialogue during COVID-19
with trade unions in Sub-Saharan
SWP team Africa conducted a meeting with union representatives from five countries (South Africa, Kenya, Tanzania, Zambia, and Zimbabwe), as well as Industry All. The meeting brought up challenges faced by the unions during the COVID-19 pandemic. Capacity development of shop stewards to engage in constructive dialogues with management was highlighted as a specific need.
The participants continued the discussions as a regional trade union reference group.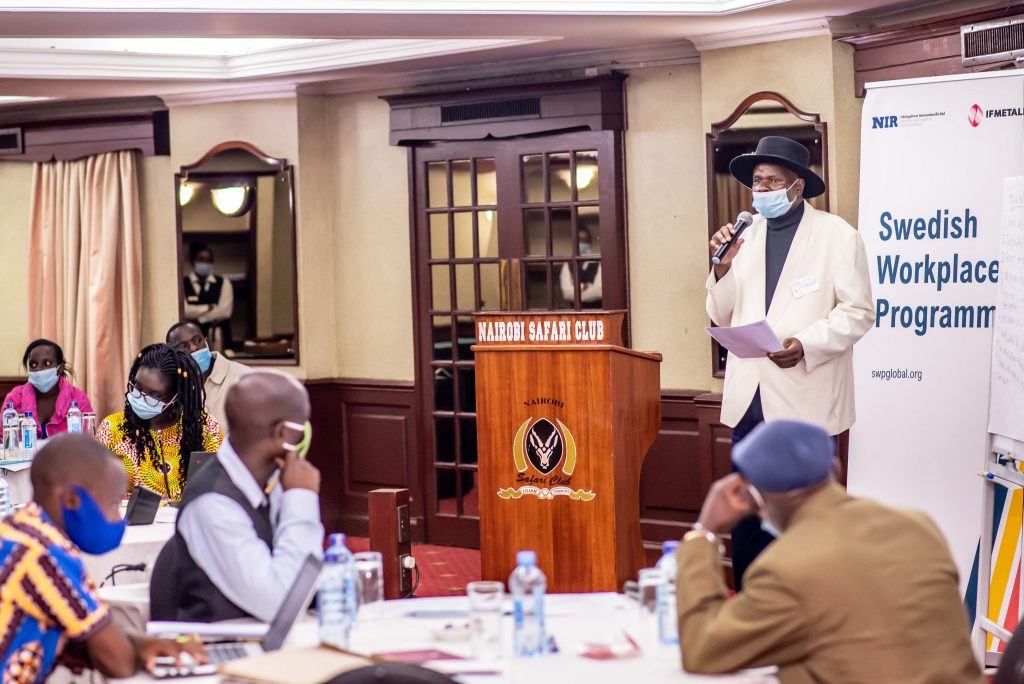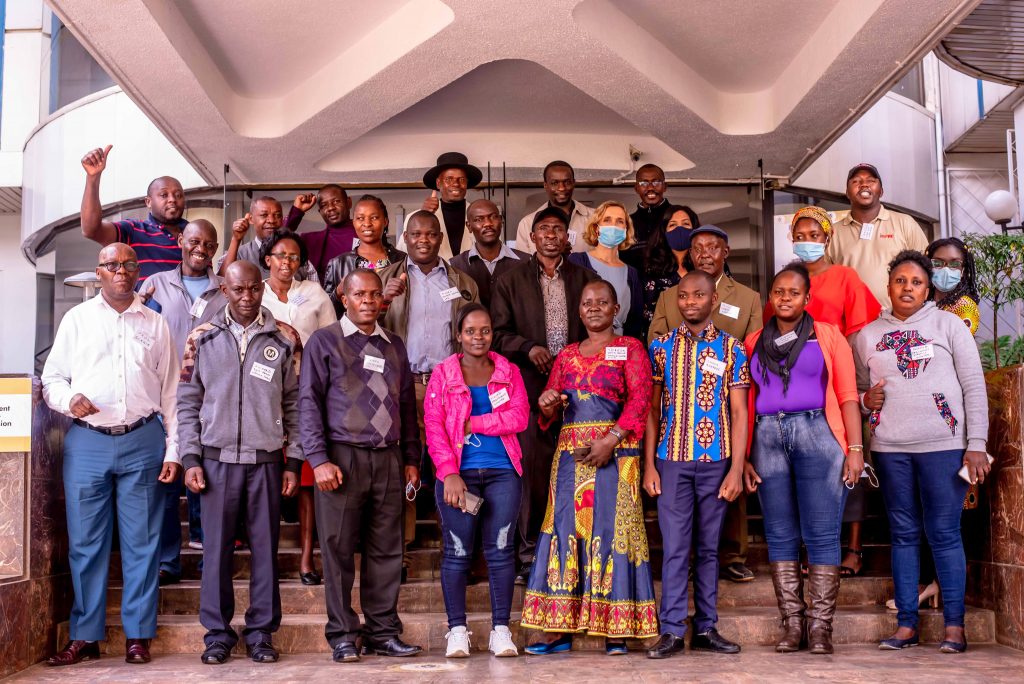 Workplace cooperation by using the Social Dialogue concept with trade unions in South Africa
SWP and NUMSA shop-stewards from five companies met to discuss the concept of workplace cooperation and what it means in their contexts. This meeting was a first step for capacity development of union representatives.
For inspiration and to set a common understanding of what Social Dialogue means, specialists on the subject shared their views and experiences. Mr Limpho Mandoro, ILO, and Professors Eddie Webster and Dr Christine Bischoff, University of the Witwatersrand, shared their research on "Revisiting Workers' Participation in South African companies".
The discussions were lively, the engagement was high and the participants left with insight as to how their roles as union representatives can encourage workplace cooperation.
---
Innovative solutions for decent work in Colombia
The participants in the first SBP in Colombia discussed innovative solutions around sustainability and decent work. Swedish Ambassador Helena Storm, panel moderators Alberto S. Yohai and Mario Hernandez, Regional Programme Coordinator Maria Castilla, and NIR's member companies shared valuable input to the discussions.
The first panel was led by Mario Hernandez, whose messages highlighted a positive view of the pandemic in terms of innovation in products as well as reinventing opportunities, the importance of self-awareness and reflection as to how we collaborate, and the relevance of engaging, communicating and caring about company employees. Mr Hernandez highlighted that this approach achieved an increase in productivity by 15% during the pandemic.  
The second panel was led by Alberto S. Yohai, who explained the difference in adaptation to the pandemic by actors who had advanced in technological appropriations, perspectives and goals in Colombia, projects and alliances to share best practices within technological frameworks, dialogue generation within the financial sector, and the importance of working towards minimising connectivity gaps that constitute a main social injustice in the country.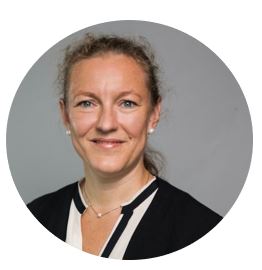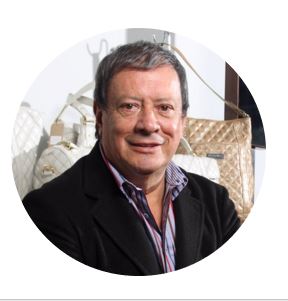 ---
Future workplace challenges in South Africa
SWP and Business Sweden invited South African companies to a meeting to consider future workplace challenges, and they participated in an inspiring presentation from trend analyst and futurist Dion Chang of Flux Trends. Two key areas addressed were the ability to embrace change and truly incorporating diversity.
 "What's preventing your company from innovating? All companies face the intersection of inevitable disruption. The skills to meet disruption and the necessary changes in the company needs to become more agile and adaptive. Diversity is about who is in the room, inclusivity is about what each person does. Diverse experiences and opinions provide the lifeblood of innovation.", said Dion Chang and continued:

"Without a plan you can't execute, but when you execute, the plan changes. Change and diversity can be some of the missing elements that allow organisations to meet future challenges".
After the presentations, the participants discussed employee engagement, workplace cooperation, the future of work including digitalisation and skills.
.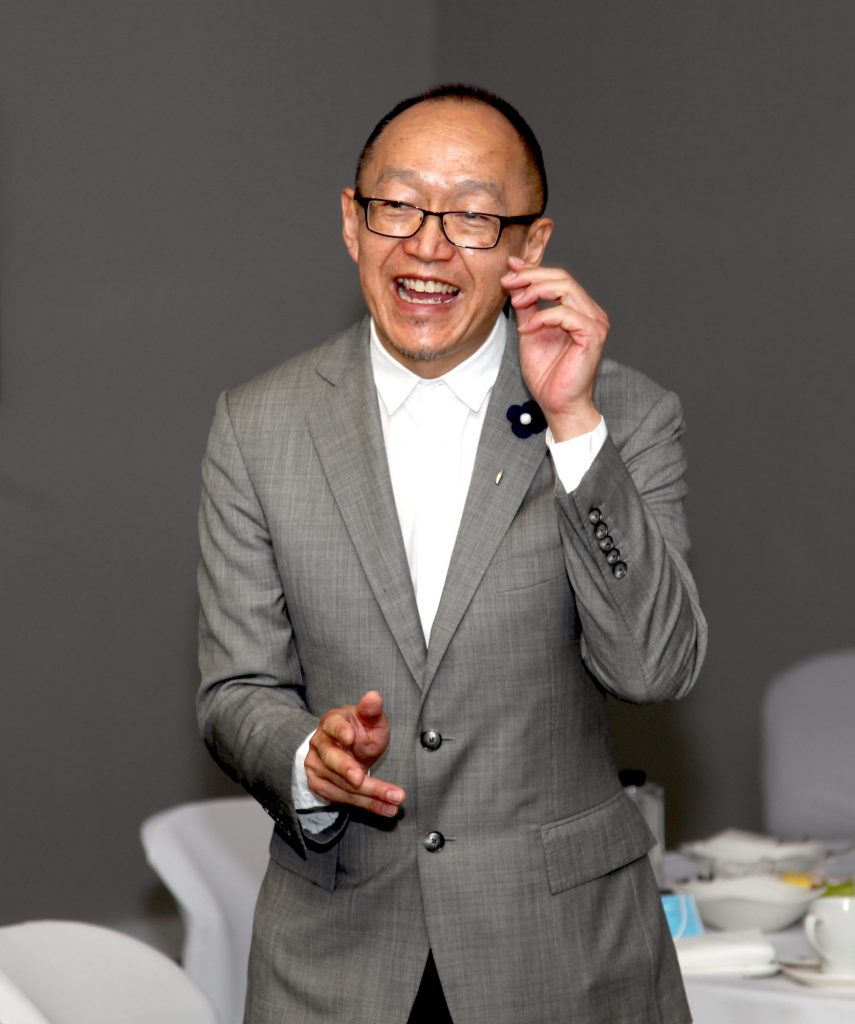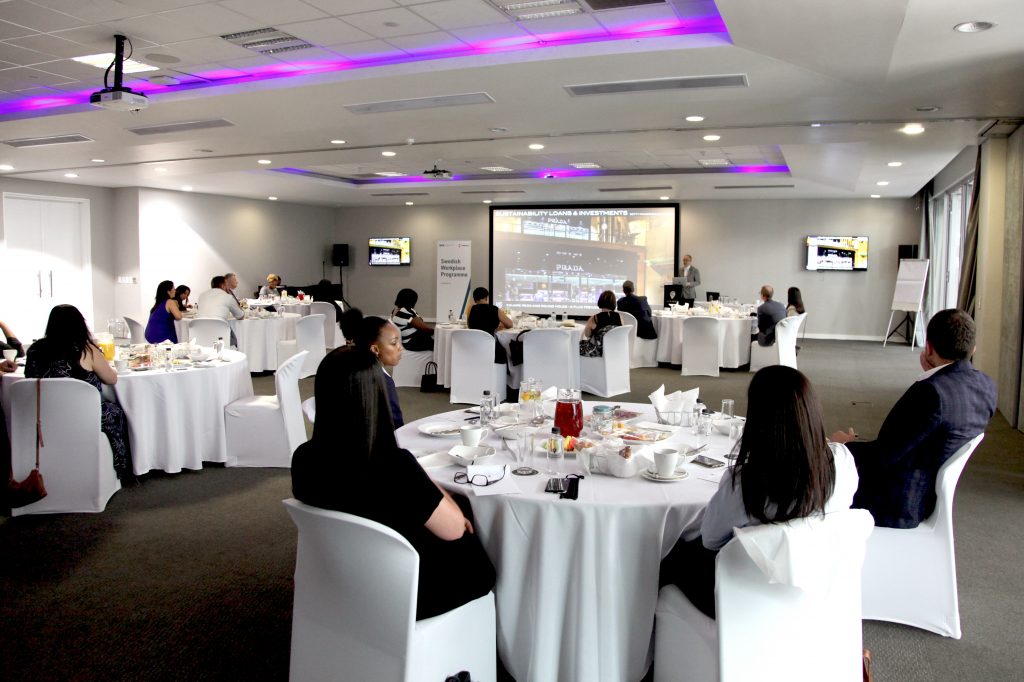 ---
Drive sustainability via workplace cooperation in Kenya
SWP launched the Sustainable Business Platform in Kenya in partnership with Business Sweden and the Embassy of Sweden in Kenya. The theme of the first meeting was – 'Driving sustainability through workplace cooperation: skillsets, mindsets and practices for the future of work'. Thirty-five participants were able to meet in Nairobi between the COVID-19 lockdowns. The meeting provided the participants with learnings from companies, including how they implemented sustainability practices.
Andreas Giallourakis, Business Sweden, provided an overview of the business environment in Kenya as primarily perceived by Swedish investors. 
Ambassador Caroline Vicini, Embassy of Sweden, discussed the role of unions and business in conflict management as they can be strategic champions of peace building, especially as the Kenyan elections draw near.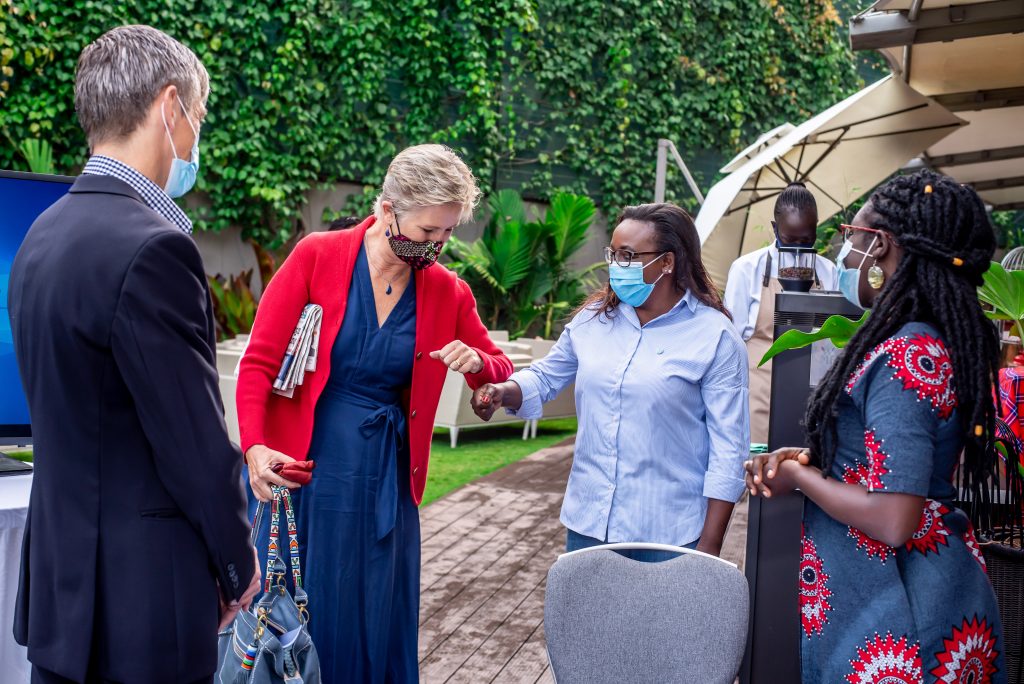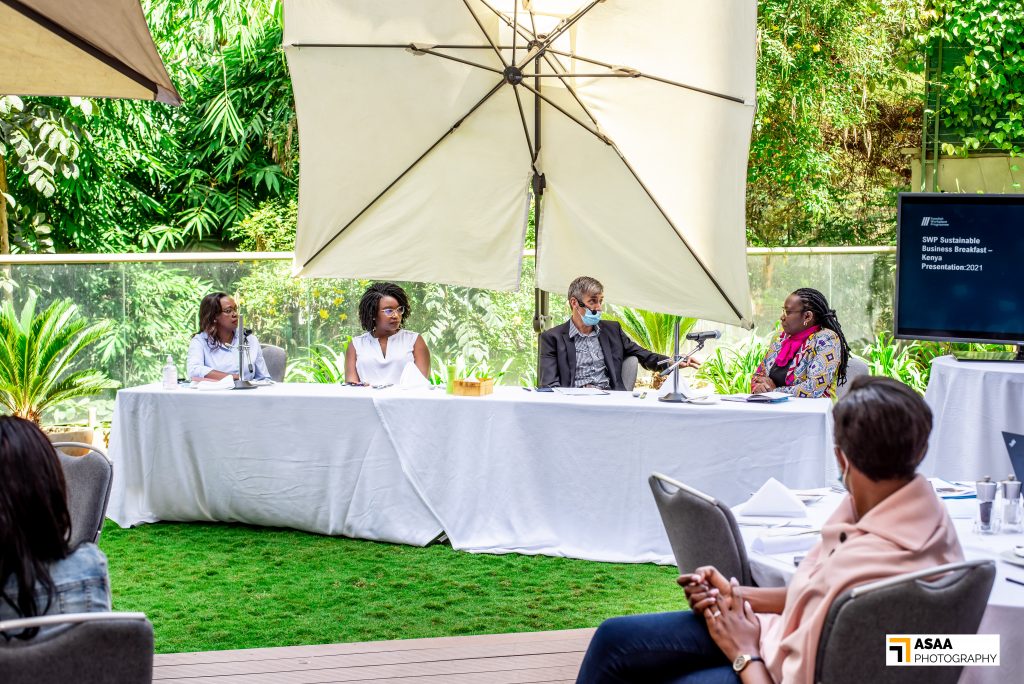 Stella Ondimu, Tetra Pak East Africa, participated in the panel and discussed how vital sustainability and partnership are to the company's operations. She also highlighted the investments Tetra Pak is making in building the capacity of its employees through the Tetra Pak Academy. 
Tamara Nerima, Scania East Africa, spoke about how Scania's business impacts environmental sustainability and the company's efforts to address this through research and innovation of more sustainable production processes and vehicles. She also noted the investment in capacity building through the SCANIA Academy. She further discussed how content from the Global office had to be repackaged differently for staff and departments so that they could understand the high-level company goals better and make content relevant. 
The Kenya Association of Manufacturers shared on the role of capacity building and partnerships to business value addition and productivity. 
---
Sustainable sourcing in Colombia – challenge and opportunity?
The second SBP in Colombia gathered 28 participants of leaders and experts from Swedish and Colombian companies to analyse sustainable sourcing. Participants discussed challenges and shared ideas, including how to innovate and motivate the value chain to incorporate higher performance standards. Tetrapak, ABB, Empresas Públicas de Medellín – EPM and NIR's member companies participated and shared insightful inputs as:
The importance of Swedish companies to rise to their leadership in promoting best practices in their supply chain, generating awareness among all product chain, but also within the companies, with proper sponsorship for the process to be successful. They emphasised to overcome barriers of knowledge in terms of cost or perception regarding net benefits. The importance of alliances to construct and generate a real impact on sustainable development.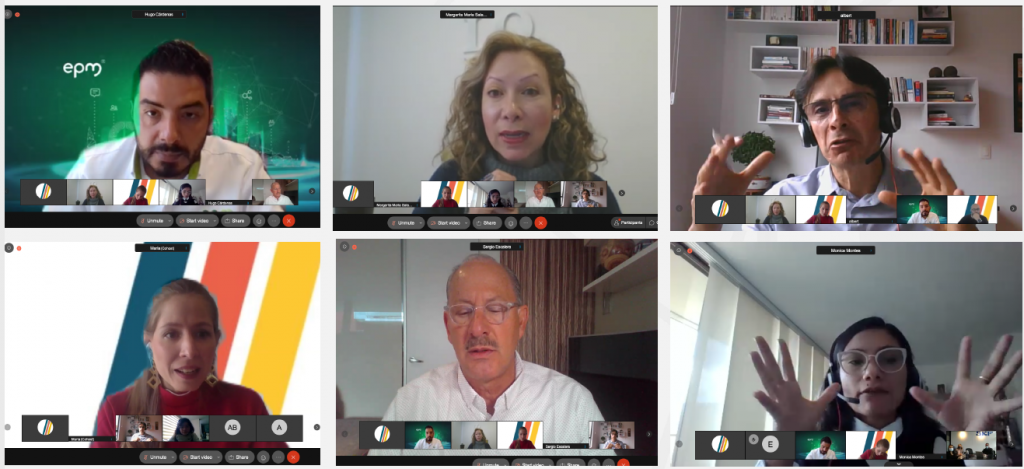 ---
Decent work in the supply chain in Vietnam
SWP introduced this platform together with the Swedish Embassy in Vietnam and it included the participation of 16 individuals from eight companies. IKEA and ILO SCORE shared challenges and successes in working with Vietnamese suppliers. Both cases described impacts generated from improved dialogue.
The Swedish Ambassador in Vietnam, Ann Måwe, highlighted the EU-Vietnam Free Trade Agreement (EVFTA) as an important milestone to improving requirements for decent work in the supply chain as well as presenting an opportunity for Vietnamese companies to increase their level of sustainability in order to fully take advantage of the EVFTA.
IKEA shared their challenges and successes in working with local suppliers, and the SCORE programme presented their experience with improving workplace cooperation in Vietnamese companies.
SWP initiated a network on sustainable sourcing challenges in Vietnam due to the interest the participants showed.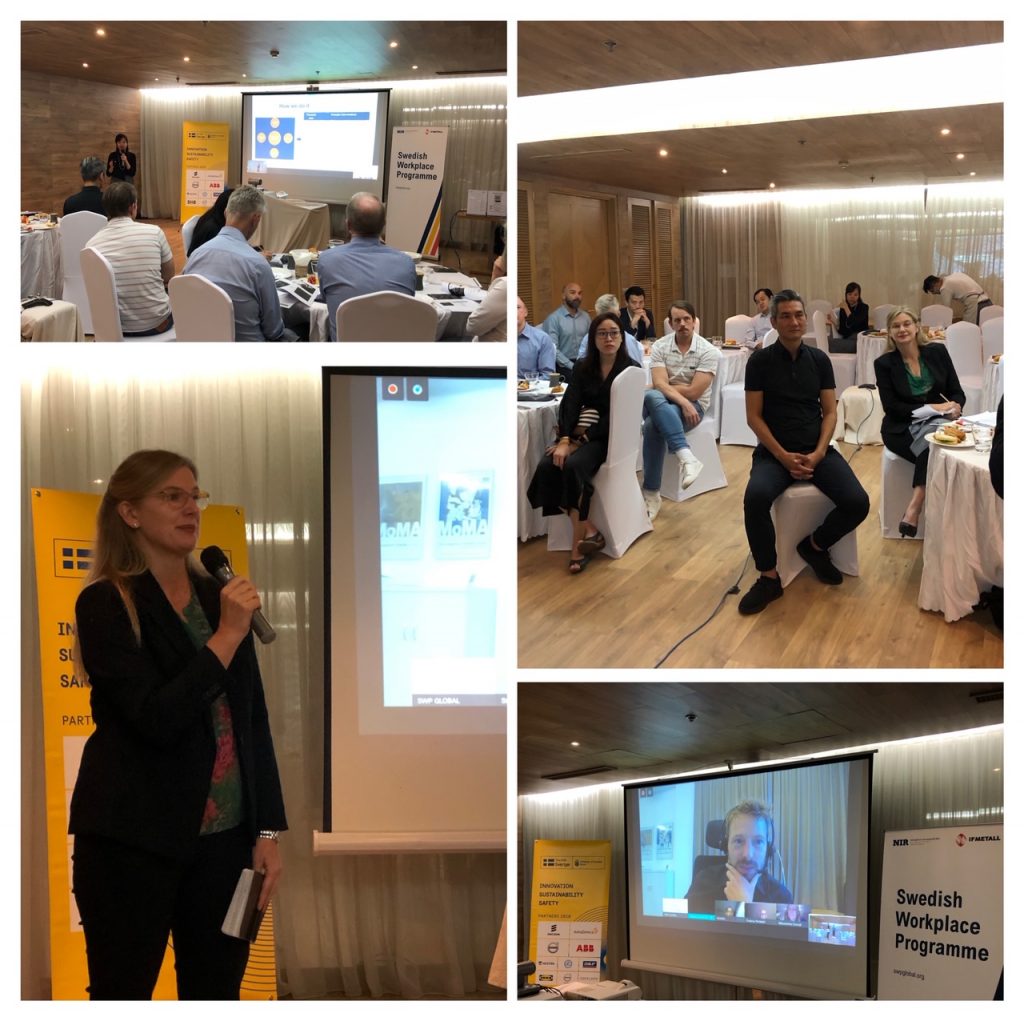 ---
UN Guiding Principles for Business and Human Rights was discussed in the Sourcing network in Vietnam
At the first meeting of the Sustainable Sourcing Network in Vietnam, SWP's Regional Programme Coordinator, Hien Nguyen, and Programme Director Asia, Evalena Persson, invited participants working with sourcing at Swedish-related companies in Vietnam.
Théo Jaekel, Corporate Responsibility and Human Rights expert at Ericsson, discussed responsibility in the supply chain according to the UN Guiding Principles for Business and Human Rights.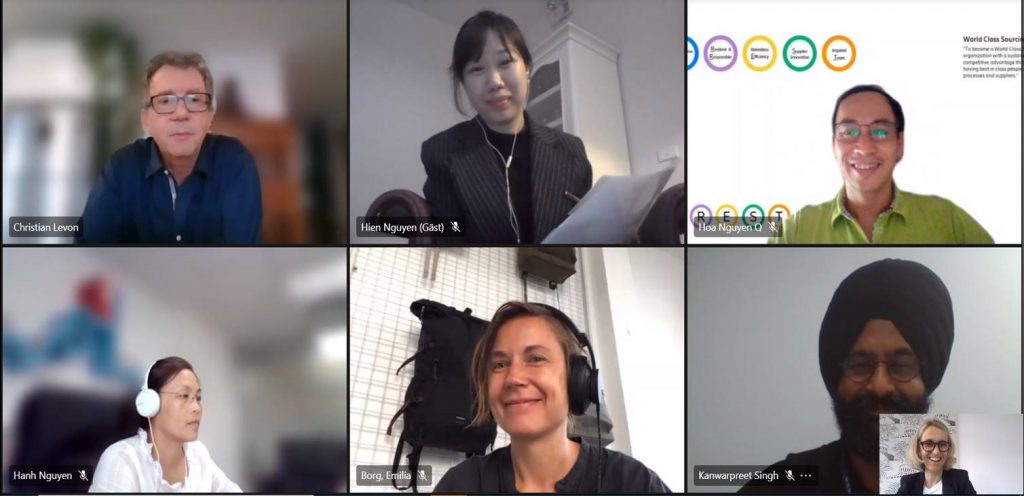 Prevent corruption by ethical leadership and organisational culture
The second meeting included interesting discussions about anti-corruption. The participants shared experiences and Christian Levon, Towards Transparency, hosted the network. One meeting conclusion was the importance of ethical leadership and organisational culture to prevent corruption.
---
Spin-off effect in DRC – sustainable business as preconditions for inclusive development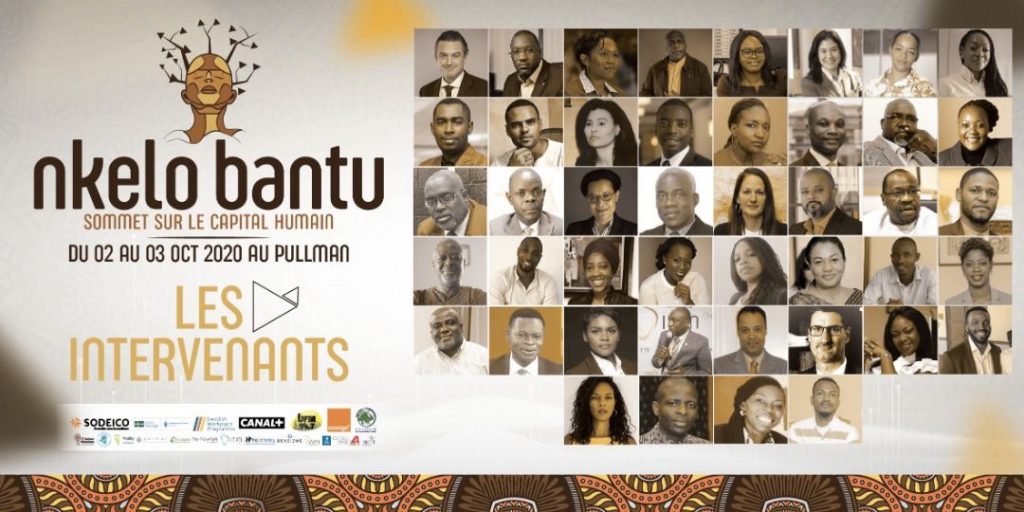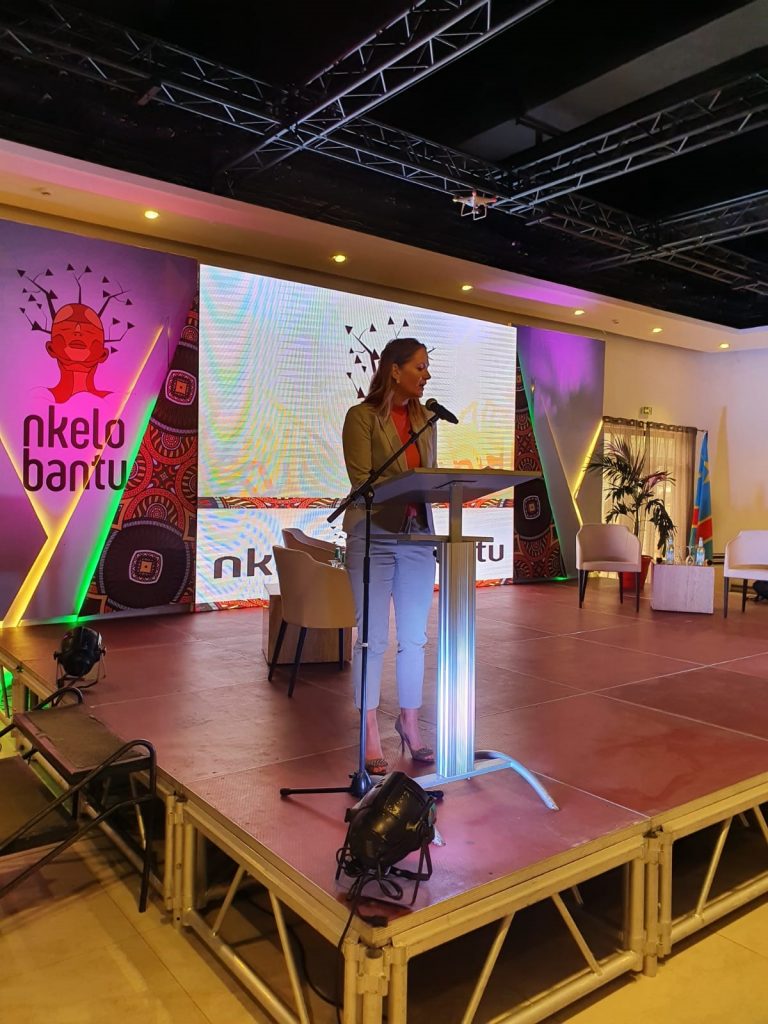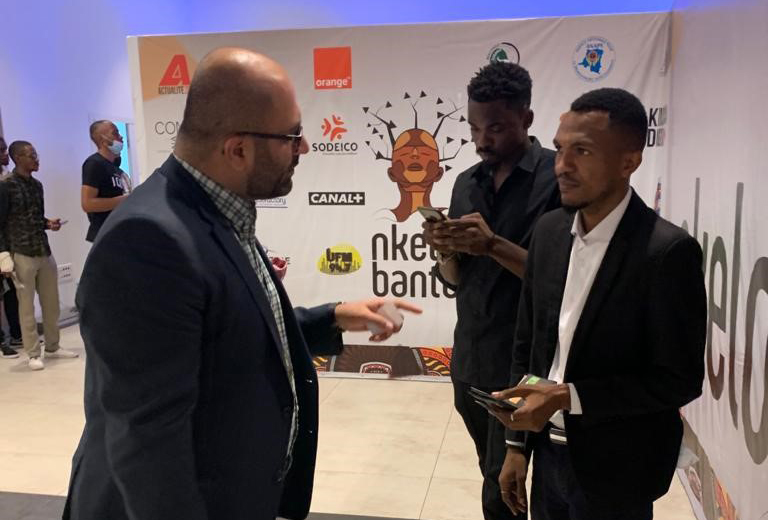 Alessandra Cornale, SWP Global Programme Director, and Kaveh Hagi, SWP Programme Director Latin America, were present in Kinshasa, Democratic Republic of Congo to co-host the Nkelo Bantu Summit and job fair with Sodeico on Human Capital. SWP's representatives participated in interesting and inspiring panels and workshops with representatives from the private sector, government, academia and civil society.
The forum brought together employers and employees to discuss social dialogue, diversity and inclusion, sustainability, leadership, digitalisation and career management, which are all related in empowering human capital and increasing productivity.
There were also discussions on company structures, digitalisation, employee health and productivity in times of crisis. SWP shared best practices on how internal company dialogue in the form of workplace committees can serve as an effective crisis response, both in the short and long term. Dialogue strengthens trust and cooperation between management and employees which is essential when striving for joint solutions in future business challenges.
Together with a team at the Swedish Embassy in Kinshasa, led by the Ambassador, Henric Råsbrant, Alessandra Cornale and Kaveh Hagi also promoted the Swedish model for social dialogue, human rights and gender equality and sustainable business as preconditions for inclusive development.
SWP will continue to contribute to the discussions at the Nkelo Bantu platform.